Posted by Police Magnum on Jun 27th 2022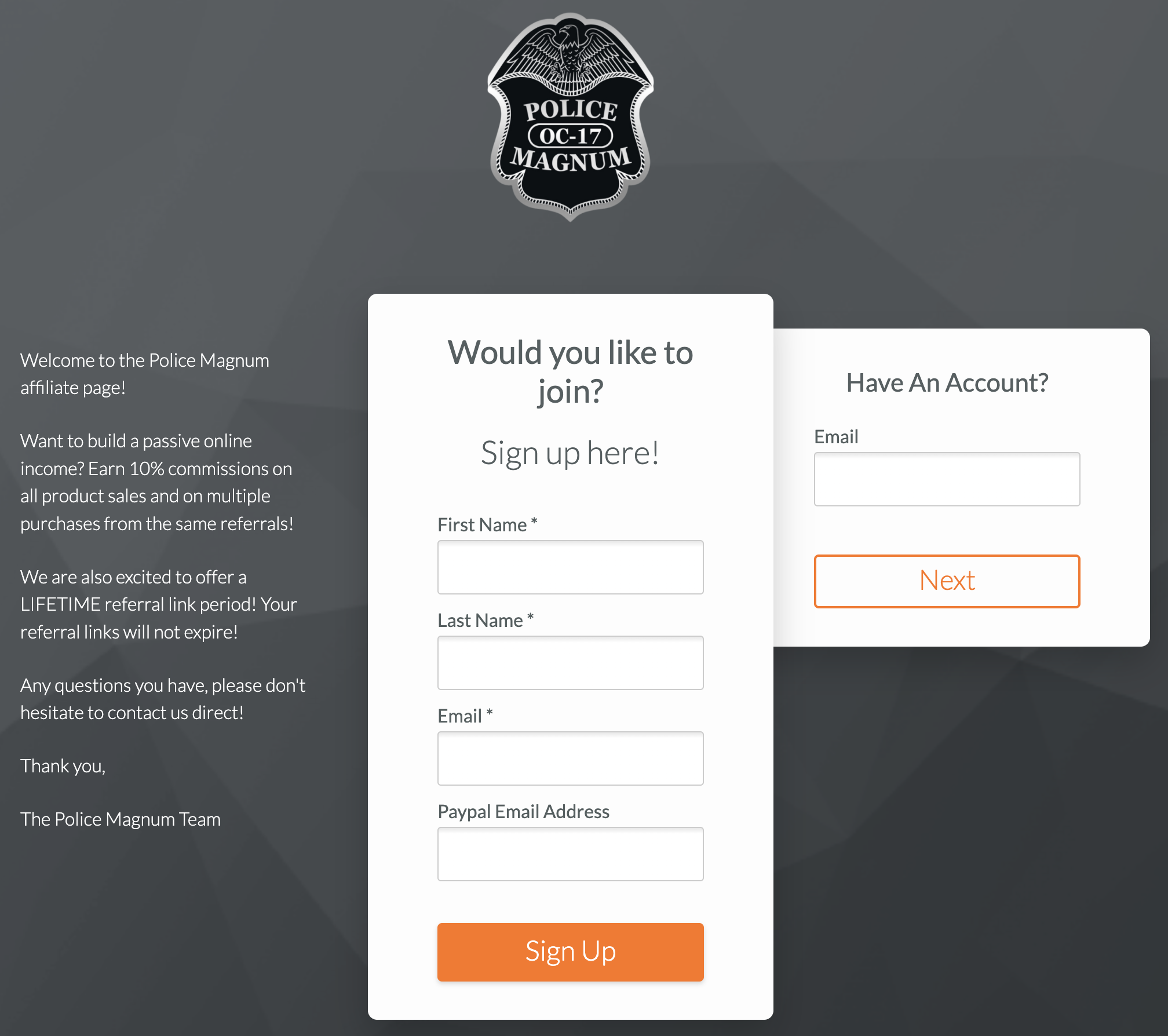 Police Magnum is now offering one of the best affiliate marketing programs where you can earn uncapped income online 24/7 and 365 days a year!
First, what is affiliate marketing? it is when someone promotes a product or service through a referral link and when a new customer wants to purchase that item using the link the affiliate will receive a commission in return for bringing the client to them!
An affiliate marketer can advertise the products or services in any way they choose. This can be commonly done through social media posts and podcasts. But can be done in anyway they believe will work best!
With our new Police Magnum Affiliate Program you can now earn 10% commission on all of our store products!
Our online store is open 24/7 and 365 days a year, a powerful way to make money while you sleep!
If you are interested in finding out more and joining our program then please click our affiliate link below:
Police Magnum affiliate Program
We have provided a wide variety of media content in our affiliate dashboard, making it quick and easy to start earning passive income today!
Check out other affiliate resources here:
Any question please feel free to also contact us direct here: Police Magnum Assistance
Stay Safe,
The Police Magnum Team